To Cancel Your Minecraft Server and Services with us follow the steps below:


Login to the client area : https://clients.minecraftserver.com.au


Click on the Services drop down menu then click on My Services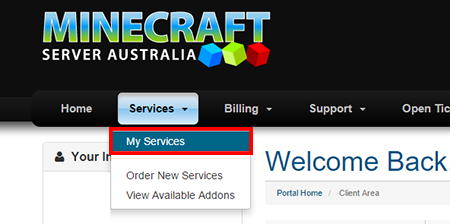 Then Select the service you want to cancel.



Click on the Request Cancellation button.


You can select to either schedule the cancellation immediately or on the last day of your service (recommended)


We will not charge you again after you submit the cancellation request.

If you have a paypal subscription it will be automatically cancelled, and we will not charge your credit card if you have one on our system.