To purchase additional servers, you will need to login to your client area account
.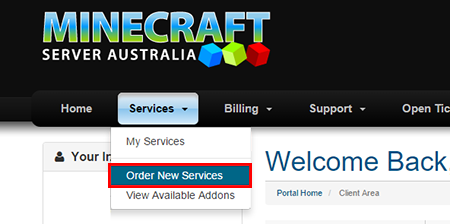 Order the service as usual and enter the name for the new server in the notes section.

We will email you the server login details and the server will then appear on your list of servers in your multicraft account.