To Upgrade or Downgrade Your Minecraft Server Plan / Service:
Login to the client area : https://clients.minecraftserver.com.au


Click on the Services drop down menu then click on My Services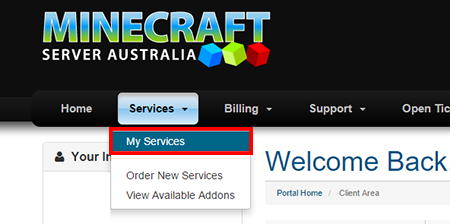 Then 
Click On Your Server Plan


Then Select the Upgrade button.



Then Select the plan you want.
We will send you a invoice for the upgrade for the difference in plan prices for the remaining billing period that month.


Once payment is received we will upgrade your plan and email you with confirmation.

If you want to upgrade or downgrade a Unique IP address or Teamspeak 3 server, you can do that by clicking "Upgrade/Downgrade Options" in the left menu.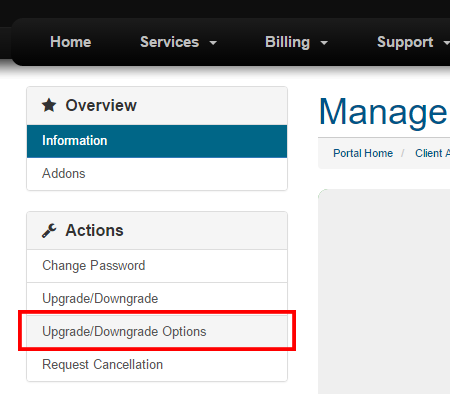 You then select the option you want to upgrade or downgrade and then click the click to continue button.